How to Evaluate a Franchise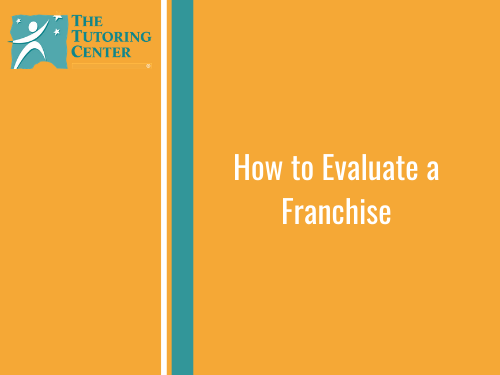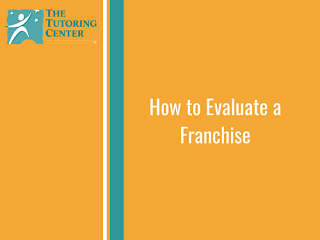 A franchise is an established business that offers a platform to a franchisee to utilize their patent and business model to run their company independently. Before signing a deal with a franchise, taking a close look and examining its Franchise Disclosure Document ( FDD) is vital to making an informed decision. Some of the things to focus on to help in the evaluation process include:

Franchisor Management
Research and understand the management of the particular franchise. Consider the skills they have, strengths, and weaknesses. Remember that this will be the team you'll answer to and work with closely. Understanding the management provides an opportunity for you to ascertain if your values and their mission match. It helps to ensure you have a partnership with the franchisor.
Level of Investment
Understand the level of investment the franchise requires and compare it with your ability to invest. This action eliminates undercapitalization or overstretching yourself, which can make it hard to run the business. Understanding one's investment potential and sticking to a budget increases the partnerships' success rate and ensures the availability of funds for the franchise's proper operation.
The Market
Ensure the franchise you choose has a defined market that is continually growing. A defined market ensures one is partnering with people in business and has a strong client base. Most people join a franchise to benefit from an already existing demand for the products or services offered; thus, getting a strong client base is essential for a franchisee's success.
Franchise Fees
The amount paid to the franchisor for ads, royalties, licenses, and software used should not only be affordable but relatively similar across franchises. Ensure the fees expected are laid out in advance since these will increase your expenses.Overall you want to make sure that costs are fair and affordable as you evaluate potential franchise opportunities.
Financial Statement
The FDD provides an opportunity to go through the franchise's financial statement. You may wish to seek the advice of a financial expert to review this statement and ensure the franchise is growing and making profits independently. This is paramount among the key considerations because the last thing you need is to put your money into a collapsing franchise.
Conclusion
Proper analysis and understanding of the FDD can provide valuable information. It allows you to evaluate your initial and continued working relationship with the franchise. Using the FDD, you can make an informed decision.
At The Tutoring Center Franchise Corp®, our programs help children achieve long-term success, build concentration and focus, and, with our outstanding instructors, find the love of learning. If you're interested in owning a franchise or learning more about The Tutoring Center Franchise Corp®, please visit our website or click below to request more information.