Why More Educators Are Starting Tutoring Businesses in 2020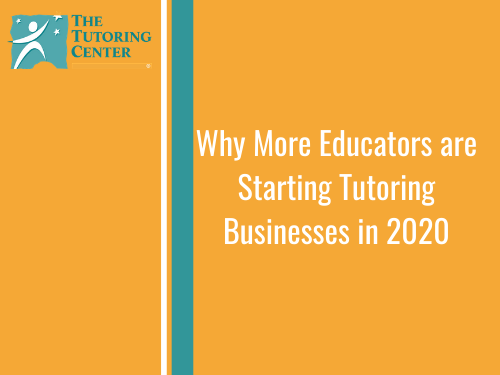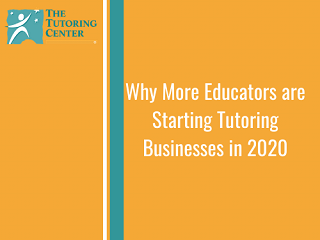 In 2020, there can be little doubt that the nature of education is changing in response to social distancing measures undertaken in response to the Coronavirus outbreak. With more schools moving to online classes, the opportunities for today's best educators to start their own tutoring franchises have never been greater.
Even before 2020, however, many gifted teachers were making an exodus into tutoring. So why has the practice become so popular as a career path in recent years?
Tutoring Features All of the Benefits of Teaching (Without All the Hassles)
It is perhaps the freedom of tutoring that makes the career popular among people interested in education on a more direct and independent level.
For example, in an average classroom, teaching is now just one job among many that educators must currently undertake if they are to succeed within the school system. Even though most people earn teaching certificates to teach students, most teaching careers involve an incredible amount of paperwork and documentation outside of the classroom. This often leaves educators feeling overwhelmed and unable to address individual students' needs to keep them from falling behind.
What Teaching Currently Involves
Duties required within the contemporary school system include repetitive admin tasks, meetings with disgruntled (and even entitled) parents, national-level exam preparation, and other responsibilities too varied to mention.
If being an educator in today's schools simply meant teaching classes working directly with students full-time, far more educators would be satisfied with their work. But it's the bureaucratic nature of the modern school system that tends to mar the experience of being an educator in today's world.
That's where The Tutoring Center Franchise Corp® can make a difference for both teachers and students. Owning your own tutoring franchise can allow you to spend more time doing what you love rather than dealing with stacks of grading and administrative paperwork.
Work-Life Balance Considerations
Unlike teaching in state-run schools, The Tutoring Center® franchisees experience a level of work-life balance that appeals to educators who are currently experiencing burnout. At present, most new teachers have to put in the kind of hours that we usually associate with hospitals or even investment banks at a fraction of the pay that workers in those environments typically earn.
Conversely, The Tutoring Center Franchise Corp® franchisees have consistent work hours from 3:30 p.m. to 7:30 p.m Monday through Thursday, no piles of paperwork, and plenty of time to spend with family. All while doing a job that is fulfilling and rewarding.
It's a win-win situation that sees many teachers leave traditional education behind and take up the mantle of tutoring. With time, we will almost certainly see the practice of tutoring become a highly-desirable career path among educators. But today's Tutoring Center® franchisees already understand the benefits of independent teaching. Without question, it's a life lesson that they'll be passing on to a new generation of educators.
At The Tutoring Center Franchise Corp®, our programs help children achieve long-term success, build concentration and focus, and, with our outstanding instructors, find the love of learning. If you're interested in owning a franchise or learning more about The Tutoring Center Franchise Corp®, please visit our website or click below to request more information.
Article previously published on Medium.