How to Finance a Franchise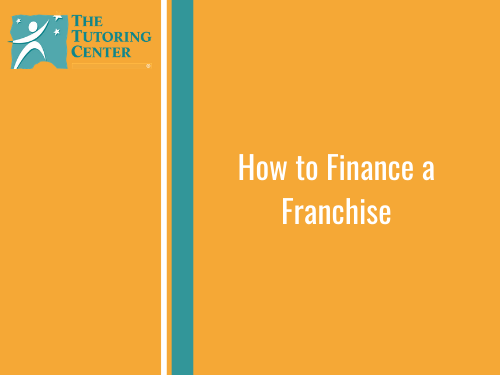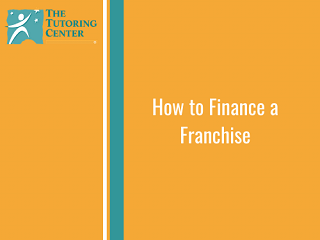 Individuals with the entrepreneurial spirit often decide to dip their toes in the water with a franchise operation because a franchise offers an already established business model and support to get the business up and running. For those new to entrepreneurship, franchises can be a way to limit some of the risks associated with becoming a business owner. That being said, as with any business, there are start-up costs involved. Opening a franchise requires that you pay a franchise fee as well as ongoing royalty fees. Since most people don't have upwards of $100,000 sitting around, opening a franchise will likely require financing to get the business off the ground. Here are a few of the typical options franchisees utilize to secure the needed finances to get started.
Friends and Family

As you might with any other type of business venture, franchisees can look to friends and family to borrow money for startup costs. In fact, this is one of the most common means of financing a franchise. You might also consider a partnership with a friend or family member. Whether asking for a gift, borrowing money outright, or taking on a business partner, these types of loans can be more flexible in terms of repayment. If you do end up taking a loan from a friend or family member, make sure you write up a contract up front. Include expectations and terms of repayment; this can help you avoid conflicts down the road.
Traditional Loans
As with other businesses, banks and credit unions can be a source of financing for a franchise. These lenders are more inclined to finance franchises since they already have an established brand than they may be to invest in other new business owners. However, keep in mind that regardless of brand recognition, you may still need to put up collateral. You'll want to be in good financial standing with good credit to qualify for traditional financing through a bank or credit union.
SBA Loans
In most cases, as long as specific criteria are met, SBA loans are available for franchisees. By opting for an SBA loan, franchisees can make smaller down payments and have more time for repayment than conventional bank loans. The SBA sets maximum interest rates on these loans as well, which can be beneficial.
Internal Franchise Financing
Since the business is a franchise, one place to inquire about financing is through the franchisor. Many franchisors in the U.S. provide some fraction of debt financing. While not all franchisors offer this, it's at least worth checking into.
While these are the most common funding sources for franchisees to pursue, they may not be the only options available to you. If you're interested in opening a franchise, do your research to determine the best choice for your particular needs. While finding funding to start your franchise can be challenging, it isn't impossible.

At The Tutoring Center Franchise Corp®, our programs help children achieve long-term success, build concentration and focus, and, with our outstanding instructors, find the love of learning. If you're interested in owning a franchise or learning more about The Tutoring Center Franchise Corp®, please visit our website or click below to request more information.
Article previously published on Medium.